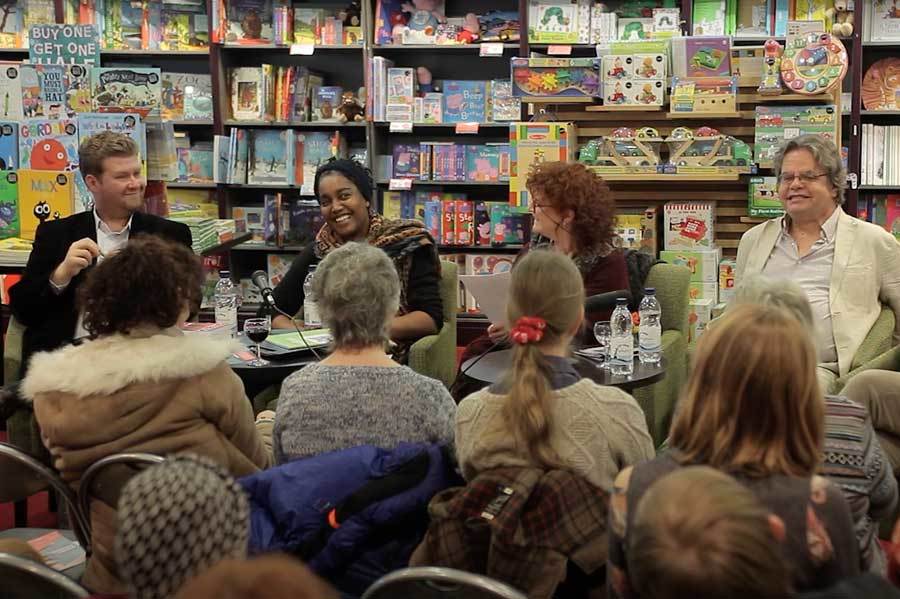 Coming soon (we hope) to a venue near you
Mslexia's Editor and other members of the team are often invited to lead workshops, run stalls and take part in panel events and Q&As at festivals, arts venues, libraries and university creative writing courses. Our live appearances have become casualities of Covid, but we are still being invited to take part in online events. Let us know if you'd like to know about our next appearance – or if you'd like us to visit your event.
We have also programmed four Mslexia Roadshow tours, with the support of Arts Council England, featuring writing workshops and Q&As with leading authors, agents and editors. The Roadshow has visited every major literary festival in the UK, including Bradford, Cheltenham, Edinburgh and Hay, and as well as popular writerly projects and venues such as Word Factory, Spread the Word, Bronte Museum and Bluecoat Arts Centre Liverpool.
Our most recent tour involved the editors of the UK's amazingly dedicated and talented indie press sector, introducing local women writers to the book publishers and literary magazine editors in their local area. Information about over 600 independent publishers and magazines is gathered together in our unique Indie Press Guide, now in its third edition.