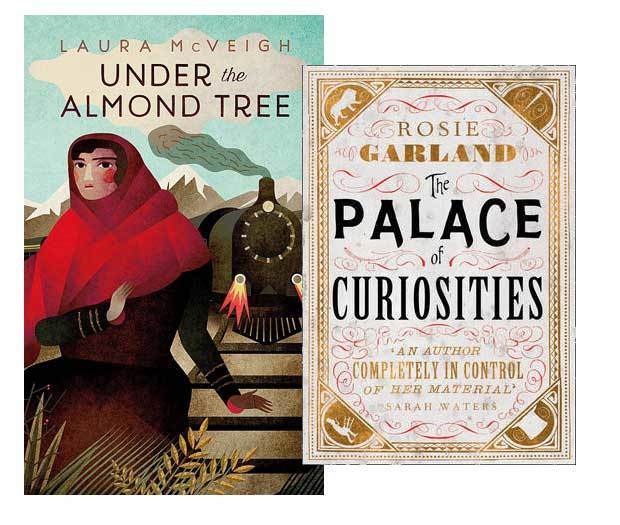 'On making the longlist, I contacted four fantastic literary agents. Within the week, three had made offers of representation' Laura McVeigh, author of Under The Almond Tree
We run our Adult Novel Competition for women writers every two years (it alternates with our Children's & Young Adult Novel Competition and our Memoir & Life-Writing Competition).
Winners and finalists go on to be published at the highest level – including Imogen Hermes Gower with The Mermaid and Mrs Hancock, Polly Clark with Larchfield, Frances Perkins with The Seven Imperfect Rules of Elvira Carr, Laura McVeigh with Under the Almond Tree, and many more.
Past judges include Philippa Gregory, Louise Doughty, Val McDermid, Jenni Murray and Sarah Waters.
'Within a week of winning I had an enthusiastic new agent. Within a fortnight she sent it to 15 UK publishers and I was at the heart of a bidding war – yet a year before I couldn't get through the door of one publisher' Rosie Garland, author of The Palace Of Curiosities
The first prize is £5,000 for a novel of at least 50,000 words for adult and/or young adult readers. Finalists receive manuscript feedback from The Literary Consultancy and personal introductions to literary agents – the majority are signed as a result. So it's not just about winning. Past entrants have told us that even being longlisted for this prestigious competition has proved an important stepping-stone in their careers.