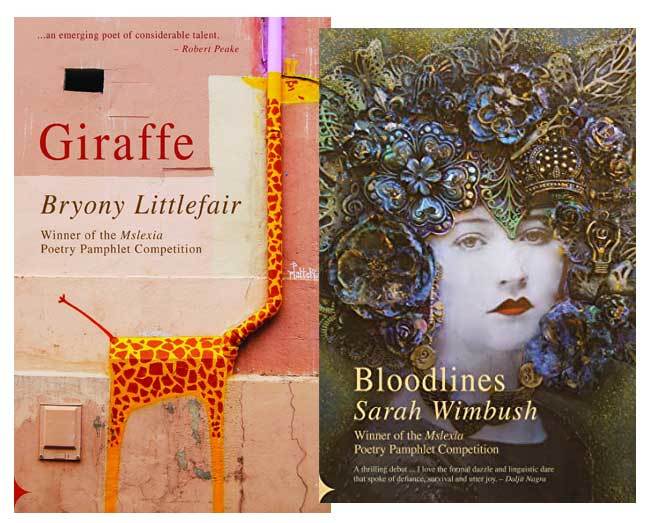 Our 2020 Poetry Pamphlet Competition is currently closed and the results will be announced on 1 June 2021. This annual competition will open again on 1 September 2021 with a closing date of 6 December.
'Everything has gone brilliantly with the publishing and release of Bloodlines. Seren have been just magical!' Sarah Wimbush

'Winning the pamphlet competition feels like an affirmation that all those hours of searching for the right words have been worthwhile' Ilse Pedler
This competition is intended to act as a stepping-stone for poets en route to publication of a full-length collection. Several of our winners have gone on to advance their careers in this way, including Mara Bergman, Mel Pryor and Stephanie Conn.
Women poets are invited to enter collections of 18-20 poems which should not exceed 24 pages in total.
The 1st prize is £250 plus publication by Seren Books, whose editor Amy Wack has been judging the competition since its inception. For many years Amy was the only woman poetry editor in the UK and has long been a champion women's voices in poetry.