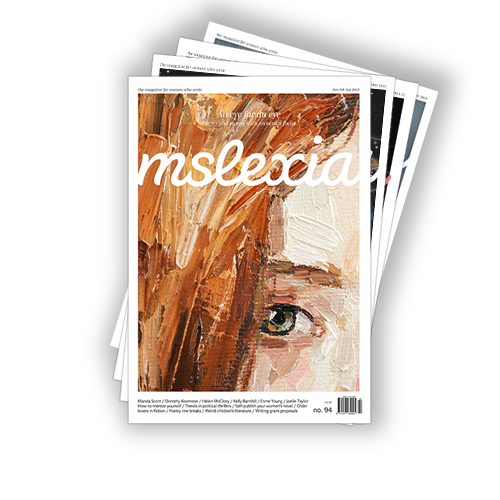 Print Subscription to Mslexia Magazine
You have decided on a print subscription (Excellent choice! Amazing content, smart design, matt paper, perfect bound, the start of an invaluable archive... Can you wait?)
You now have two options: a recurring print subscription costing £24.75 (via Direct Debit or PayPal) or a 1-year print subscription costing £34.75 (via Debit/Credit Card or PayPal).
These prices are for UK-based readers only. We regret there is an additional cost for overseas readers to cover postage costs. This surcharge will be added at Checkout.
Once you have decided on either a recurring or 1-year subscription, by clicking one of the buttons below, you will be asked whether you want to add the membership to the Mslexia Salon.

Upgrade to Salon Membership
The Mslexia Salon is the members-only area of our website, home of our online events programme, including writing surgeries and workshops, Q&As with authors and industry professionals, coffee mornings, writathons, Open Days – and our famous Agent Extravaganzas.
But that's not all – the Salon is also the place where you can find a writing group, engage with a magazine interviewee, post a poem or book review, browse a range of 'how-to' articles, and more.
Live Q&As with agents and publishers.
Buzzing community of writers.
Exclusive bonus content.
Upgrade