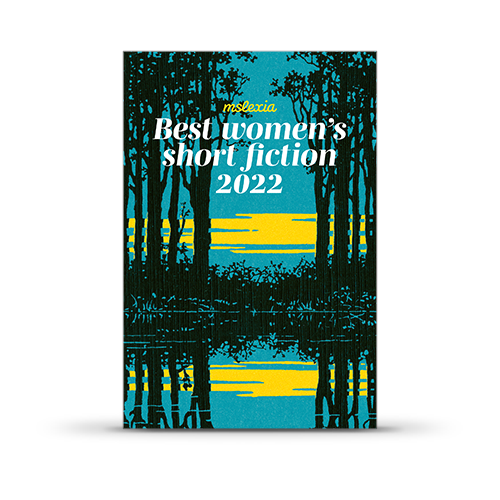 Best Women's Short Fiction 2022 - ebook
Best Women's Short Fiction 2022 showcases the entire shortlist from our Short Story and Flash Fiction competitions: a total of 24 extraordinary narratives.
Best Women's Short Fiction 2022 is back for another year, with 12 fantastic flash fictions and 12 spectacular short stories from women writers around the world. These stories were shortlisted for the 2022 Mslexia Short Story and Flash Fiction competitions.
'Fiction is a difficult thing to achieve in any iteration, and short stories require a particular acuity of craft and coherence. Each of the stories I chose taught me something about writing.' - Diana Evans
'They give us ambition and humour and show us how dynamic and full of potential flash fiction is as a form' - Audrey Niven
Featuring: Monica Ibarra Parle, Harreit Bradley, Amanda Hildebrandt, Lucy Emma, Karen Arnold, Sarah Gibbons, Lydia Clark, Cheryl Markosky, Lauren Collett, Anne Aylor, Victoria Manifold, Charlotte Peate, Erini Loucaides, Mariana Villas-Boas, Alexia Tolas, Ashanya Indralingam, Deirdre Maher Rebecca Klassen, S A Greene, Kik Lodge, Susan James, Jane Fuller, by JP Relph, Liz Eastwood
How to download:
Once you've purchased the anthology, you'll be taken to an on-screen confirmation page; to download, please scroll down until you see a section marked 'your downloads' and click the 'download' icon. To download at a later date, please create or login to your Mslexia account before, or during, the checkout process.