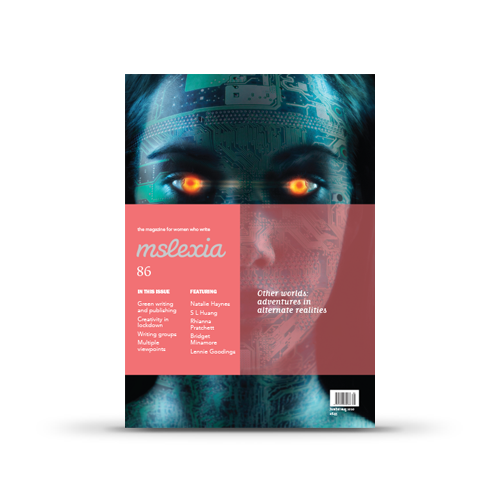 Mslexia Magazine - Issue 86
In this issue
Green writing and publishing
Other worlds: S L Huang presents your adventures in alternate realities
Creativity in lockdown
Featured writers
Rhianna Pratchett
Bridget Minamore
Lennie Goodings
Issue 86 of Mslexia travels to different universes. Hugo-nominated S L Huang selects the best submissions on 'other worlds' while Katy Guest talks to video game writer Rhianna Pratchett. Elsewhere:
Kate Simpson explores the effect of writing and publishing on the environment
2020 Mslexia Novel Competition winner announced
Jacqueline Bain on why mobility issues don't mean disconnecting from nature
Jane Corry on multi-viewpoint writing
Alison Irvine on the pros and cons of writing groups
Specification
144 pages, offset-printed and perfect bound, full color on uncoated and coated paper. Printed in the UK. Dimensions: 8.5 x 11.3 inches.
Delivery
Shipping & handling (if applicable) is added at checkout. For more information please visit our Terms & Conditions.

The magazine for women who write
We firmly believe that you shouldn't leave your writing career to chance, and there's no faster way to level up your craft than with a subscription to our quarterly magazine.
Your passport to a supportive, dynamic tribe of creative women writers.
Opportunity to submit your work and get published to kick start your career.
Professional advice from literary agents and editors a click away.
Spark creativity and silence the practical and psychological obstacles.
Over 50 writing competitions in each issue.
Over 60 magazines and publishers on the lookout for fresh voices.
Subscribe