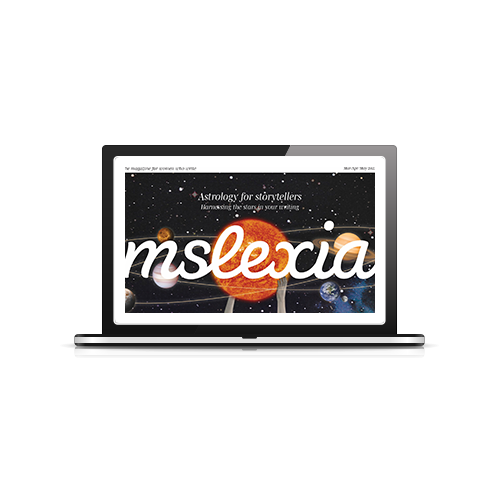 Digital Subscription to Mslexia Magazine
You have decided on a digital subscription, costing £19.99 per year – perfect if you live overseas or like to read on a gizmo on the go. This type of subscription is supplied with a free app that allows you access the magazine on your phone as well as your computer.
Our digital subscriptions are delivered by Exact Editions, who manage digital subscriptions for hundreds of magazines. Clicking on the button below will take you to the Mslexia section of the Exact Editions website, where you will be offered the following two options:
£4.99 - Quarterly Recurring Subscription
£19.99 - 1-year Subscription
Important: When you have completed your purchase from Exact Editions, you will need to forward your email confirmation from Exact Editions to postbag@mslexia.co.uk.
This confirmation email will let us know that you have become a Mslexia subscriber. (Exact Editions' privacy policy quite rightly prevents them from giving us this information).
As soon as you have proved to us that you are a digital subscriber, we can start providing you with our associated subscription benefits, such as eligibility to access the Mslexia Salon with its online programme of events and other goodies.
Salon Membership, costing just £12 a year, is only available to magazine subscribers, so you need to subscribe first – and then inform us that you have! – before you are eligible to purchase your Salon Membership.
Many libraries and university creative writing departments subscribe to the digital edition of Mslexia via our institutional subscriber scheme that allows multiple readers to access the magazine. To explore our institutional offer, visit the Exact Editions website for more information.

Upgrade to Salon Membership
The Mslexia Salon is the members-only area of our website, home of our online events programme, including writing surgeries and workshops, Q&As with authors and industry professionals, coffee mornings, writathons, Open Days – and our famous Agent Extravaganzas.
But that's not all – the Salon is also the place where you can find a writing group, engage with a magazine interviewee, post a poem or book review, browse a range of 'how-to' articles, and more.
Live Q&As with agents and publishers.
Buzzing community of writers.
Exclusive bonus content.
Upgrade