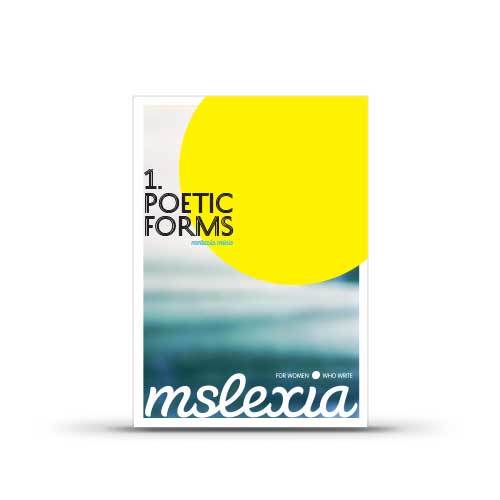 Poetic Forms
A how-to guide to the 15 main poetic forms
A how-to guide to the 15 main poetic forms, written by Linda France and illustrated with specially-commissioned examples from some of our best women poets, including Ruth Padel, Mimi Khalvati, and Wendy Cope. You can shell out for the 366-page Norton Anthology of Poetic Forms – or download our handy wee guide for £3. The choice is yours!
Please note: if you are ordering this e-book alongside a magazine subscription, you will not receive your download until the order has been processed in-house, during office hours. If this is a problem please order the subscription separately.
© Please remember that this is copyrighted material. Our mini guide is sold for your personal use only. If you want to share it with other writers, please buy another copy or ask them to visit our website to buy their own copy.
Printer-friendly: Our minis have been designed to be easy to both download and print out, and economical with your paper and toner.
Multi-platform: Mslexia minis are accessible across a wide range of devices, including computers, e-readers, smartphones, etc.
The nine-part course can be adapted to your own schedule. Stretch it over nine months and complete a first draft in the time it takes to gestate a baby – or use it to guide an intensive writing binge such as National Novel Writing Month in November.
Tutorials include: Beginnings, Character, Plot, Point of View, Description and Dialogue, Pacing, Rewriting, Writers' Block, and Editing and Submitting your Manuscript. Each tutorial is accompanied by a reading list and writing exercises.
A Novel in Nine Steps will help you turn all those ideas buzzing around in your mind into a satisfying manuscript of neatly typed pages to send to a literary agent.