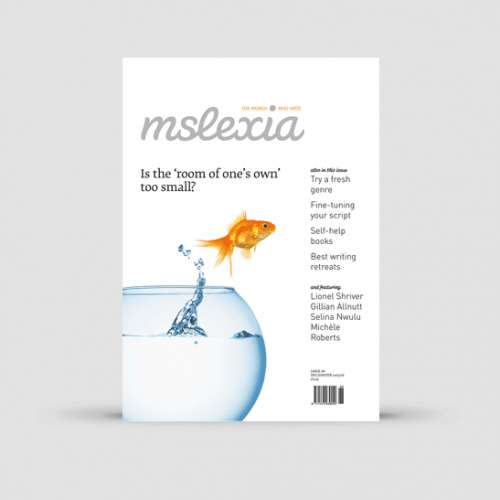 Mslexia Magazine - Issue 68
In this issue
Birds: poetry and stories selected by Gillian Allnutt
Women taking up space in the spotlight
Writing about sex
Featured Writers
Michèle Roberts
Selina Nwulu
Gillian Allnutt
Issue 68 of Mslexia explores diverse subjects, like whether writing about sex can free us up creatively and where best to go on an author's getaway. It's also got:
Agenda Is the 'room of one's own' too small? Cathy Galvin asks whether women writers are still afraid of stepping into the spotlight
Crossing the divide: Vanessa Gebbie discovers the joy of branching out into different genres
Poems up close: Carolyn Jess-Cooke appreciates a poem by Jane Hirshfield
What would your perfect magazine look like? Your ideas, and what we're planning to do about them
Hacking it: Chloe Corkhill on writing features

The magazine for women who write
We firmly believe that you shouldn't leave your writing career to chance, and there's no faster way to level up your craft than with a subscription to our quarterly magazine.
Your passport to a supportive, dynamic tribe of creative women writers.
Opportunity to submit your work and get published to kick start your career.
Professional advice from literary agents and editors a click away.
Spark creativity and silence the practical and psychological obstacles.
Over 50 writing competitions in each issue.
Over 60 magazines and publishers on the lookout for fresh voices.
Subscribe