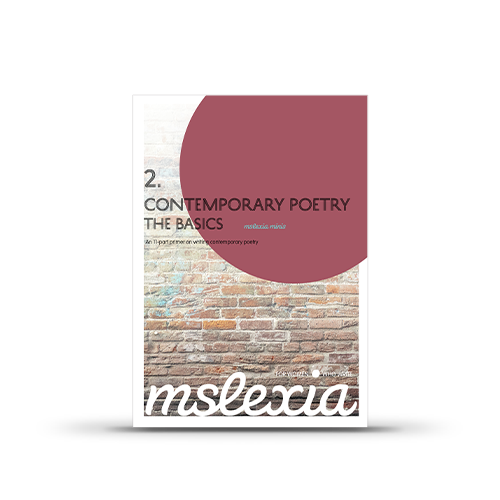 The Basics of Contemporary Poetry
Useful tips from writers and more
This how-to guide to the main principles of creating contemporary poetry is written by Linda France and illustrated by poetry from award-winning women poets, including Carol Ann Duffy, Anne Carson and Gwyneth Lewis. Each chapter includes writing exercises, so that you can apply each principle to your own writing.
Topics covered include: Contemporary style, Imagery, Lines, Punctuation, Rhyme, Rhythm, Sound, Stanza, Subject, Title and Voice.
While you're at it, why not nab a copy of its companion guide Poetic Forms? Together, our two poetry Mini guides are designed to provide the basic grounding you need to navigate the modern poetry scene.
How to download
Once you've purchased our mini guide, you'll be taken to an on-screen confirmation page; to download, please scroll down until you see a section marked 'your downloads' and click the 'download' icon. To download at a later date, please create or login to your Mslexia account before, or during, the checkout process.