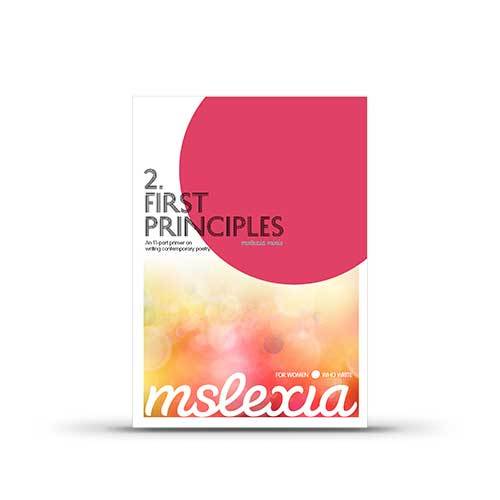 The Basics of Contemporary Poetry
Useful tips from writers and more
This how-to guide to the main principles of creating contemporary poetry is written by Linda France and illustrated by poetry from award-winning women poets, including Carol Ann Duffy, Anne Carson and Gwyneth Lewis. Each chapter includes writing exercises, so that you can apply each principle to your own writing.
Topics covered include: Contemporary style, Imagery, Lines, Punctuation, Rhyme, Rhythm, Sound, Stanza, Subject, Title and Voice.
While you're at it, why not nab a copy of its companion guide Poetic Forms? Together, our two poetry Mini guides are designed to provide the basic grounding you need to navigate the modern poetry scene.

The magazine for women who write
We firmly believe that you shouldn't leave your writing career to chance, and there's no faster way to level up your craft than with a subscription to our quarterly magazine.
Your passport to a supportive, dynamic tribe of creative women writers.
Opportunity to submit your work and get published to kick start your career.
Professional advice from literary agents and editors a click away.
Spark creativity and silence the practical and psychological obstacles.
Over 50 writing competitions in each issue.
Over 60 magazines and publishers on the lookout for fresh voices.
Access to e-newsletter, Little Ms.
Subscribe