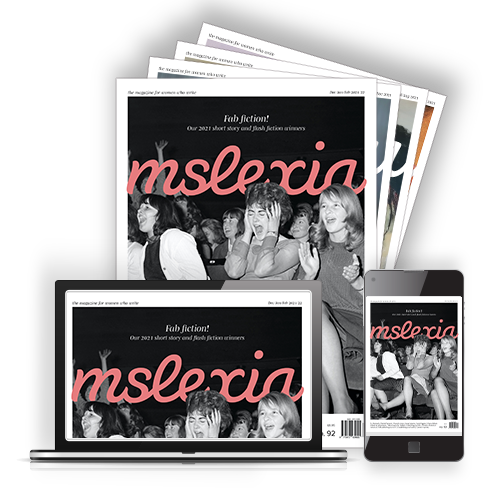 Magazine and Salon Subscription
Not yet a subscriber to the magazine? To access the Salon you'll need to start by buying a subscription to the magazine with the addition of Salon membership.
A Mslexia Salon bundle subscription gives you access to the print version of Mslexia, and access to our exclusive online Members' Area, complete with red-button content, Q&As, and the buzzing Mslexic community of writers.
Wondering whether Direct Debit or PayPal is the right option for you? The price points are the same, but as a general rule, Direct Debit is best for those with UK bank accounts, while PayPal is a perfect solution for those without.