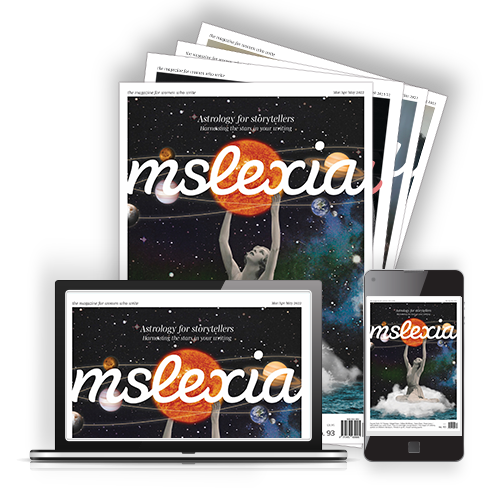 Magazine and Salon Subscription
Not yet a subscriber to the magazine? To access the Salon you'll need to start by buying a subscription to the magazine with the addition of Salon membership.
Our Magazine + Salon Susbscription includes all four issues of the magazine, plus access to our members-only area of the website, home of our online events programme, including writing surgeries and workshops, Q&As with authors and industry professionals, coffee mornings, writathons, Open Days – and our famous Agent Extravaganzas.
But that's not all – the Salon is also the place where you can find a writing group, engage with a magazine interviewee, post a poem or book review, browse a range of 'how-to' articles, and more.
Wondering whether Direct Debit or PayPal is the right option for you? The price points are the same, but as a general rule, Direct Debit is best for those with UK bank accounts, while PayPal is a perfect solution for those without.