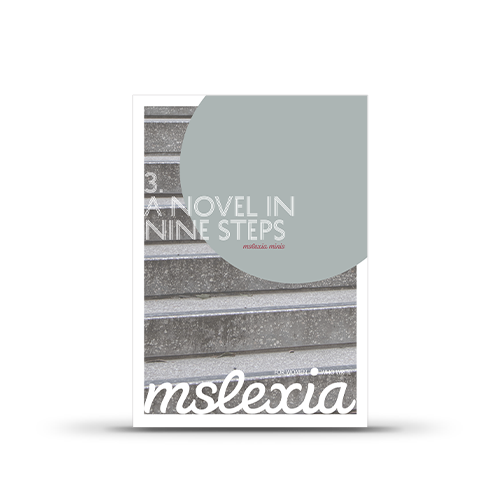 A Novel in Nine Steps
Essential
Devised by pioneering creative writing tutor Jenny Newman, this Mslexia Mini guide breaks down the daunting undertaking of writing a book into manageable bite-sized chunks, and provides a brisk insight into contemporary British literature along the way.
The nine-part course can be adapted to your own schedule. Stretch it over nine months and complete a first draft in the time it takes to gestate a baby – or use it to guide an intensive writing binge such as National Novel Writing Month in November.
Tutorials include: Beginnings, Character, Plot, Point of View, Description and Dialogue, Pacing, Rewriting, Writers' Block, and Editing and Submitting your Manuscript. Each tutorial is accompanied by a reading list and writing exercises.
A Novel in Nine Steps will help you turn all those ideas buzzing around in your mind into a satisfying manuscript of neatly typed pages to send to a literary agent.
How to download
Once you've purchased our mini guide, you'll be taken to an on-screen confirmation page; to download, please scroll down until you see a section marked 'your downloads' and click the 'download' icon. To download at a later date, please create or login to your Mslexia account before, or during, the checkout process.