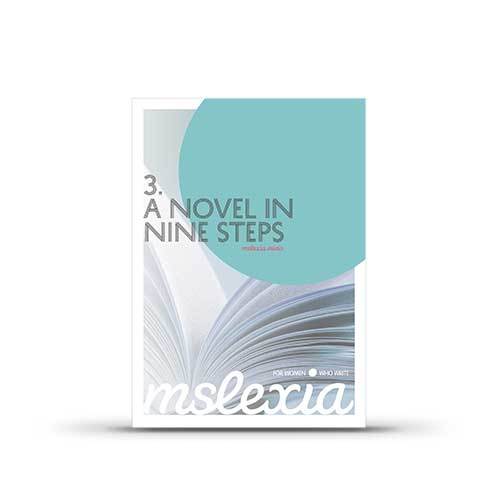 A Novel in Nine Steps
Essential
Devised by pioneering creative writing tutor Jenny Newman, this Mslexia Mini guide breaks down the daunting undertaking of writing a book into manageable bite-sized chunks, and provides a brisk insight into contemporary British literature along the way.
The nine-part course can be adapted to your own schedule. Stretch it over nine months and complete a first draft in the time it takes to gestate a baby – or use it to guide an intensive writing binge such as National Novel Writing Month in November.
Tutorials include: Beginnings, Character, Plot, Point of View, Description and Dialogue, Pacing, Rewriting, Writers' Block, and Editing and Submitting your Manuscript. Each tutorial is accompanied by a reading list and writing exercises.
A Novel in Nine Steps will help you turn all those ideas buzzing around in your mind into a satisfying manuscript of neatly typed pages to send to a literary agent.

The magazine for women who write
We firmly believe that you shouldn't leave your writing career to chance, and there's no faster way to level up your craft than with a subscription to our quarterly magazine.
Your passport to a supportive, dynamic tribe of creative women writers.
Opportunity to submit your work and get published to kick start your career.
Professional advice from literary agents and editors a click away.
Spark creativity and silence the practical and psychological obstacles.
Over 50 writing competitions in each issue.
Over 60 magazines and publishers on the lookout for fresh voices.
Access to e-newsletter, Little Ms.
Subscribe