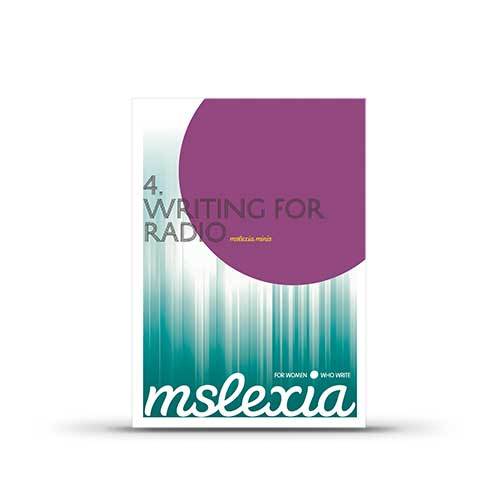 Writing Radio Drama
Our unique Mini Guide to radio drama is a distillation of playwright Margaret Wilkinson's long-running MA course on the subject. Based on Wilkinson's insightful analysis of what makes a play work in this medium, you won't find this information in any other publication.
Her comprehensive seven-part course includes tutorials, writing exercises, reading lists – and listening lists. Topics covered include: How to 'think' radio, Writing monologues, Writing duologues, How to source ideas, Structure and plot, Redrafting – and Submitting your finished play.
How to download
Once you've purchased our mini guide, you'll be taken to an on-screen confirmation page; to download, please scroll down until you see a section marked 'your downloads' and click the 'download' icon. To download at a later date, please create or login to your Mslexia account before, or during, the checkout process.