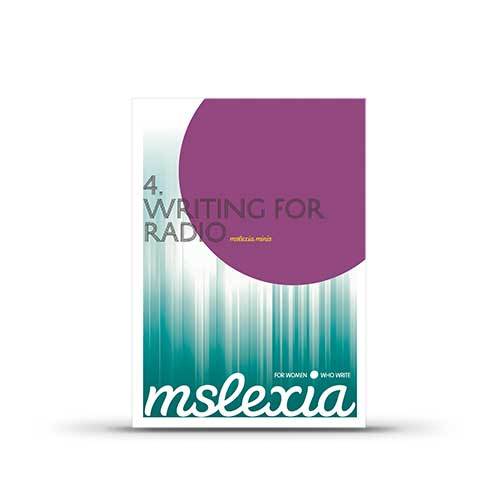 Writing Radio Drama
Our unique Mini Guide to radio drama is a distillation of playwright Margaret Wilkinson's long-running MA course on the subject. Based on Wilkinson's insightful analysis of what makes a play work in this medium, you won't find this information in any other publication.
Her comprehensive seven-part course includes tutorials, writing exercises, reading lists – and listening lists. Topics covered include: How to 'think' radio, Writing monologues, Writing duologues, How to source ideas, Structure and plot, Redrafting – and Submitting your finished play.

The magazine for women who write
We firmly believe that you shouldn't leave your writing career to chance, and there's no faster way to level up your craft than with a subscription to our quarterly magazine.
Your passport to a supportive, dynamic tribe of creative women writers.
Opportunity to submit your work and get published to kick start your career.
Professional advice from literary agents and editors a click away.
Spark creativity and silence the practical and psychological obstacles.
Over 50 writing competitions in each issue.
Over 60 magazines and publishers on the lookout for fresh voices.
Access to e-newsletter, Little Ms.
Subscribe