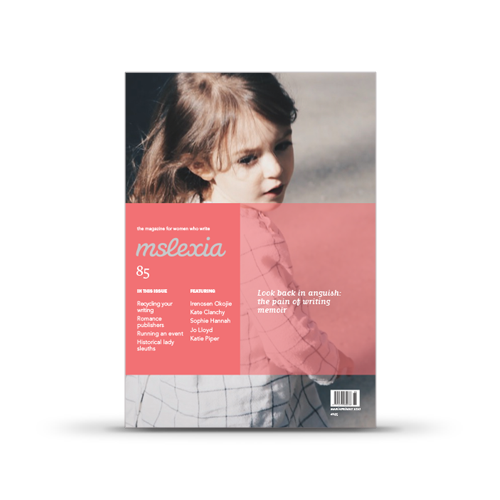 Mslexia Magazine - Issue 85
Issue 85
In this issue
This bloody business: Caroline Sanderson on the pain of writing memoir
Irenosen Okojie and Kathy Fish introduce the winners of our Short Story and Flash Fiction Competitions
Upcycling and recycling your writing
Featured Writers
Sophie Hannah
Jenny Alexander
Sara Holland
Issue 85 of Mslexia features Caroline Sanderson on the difficult art of self-reflection and analysing the past, alongside introducting our 2019 Short Story and Flash Fiction Competition winners. Plus:
Craft: Margaret Wilkinson offers her hot tips to get readers extemporising on subject of 'wildlife' and all things animal related
Interview: Mslexia Editor Debbie Taylor speaks to poet Kate Clanchy about her latest book Some Kids I Taught and What They Taught Me
Analysis: What should you do with your research? Jenny Alexander encourages the writerly practice of upcycling and recycling ideas
Specification
144 pages, offset-printed and perfect bound, full color on uncoated and coated paper. Printed in the UK. Dimensions: 8.5 x 11.3 inches.
Delivery
Shipping & handling (if applicable) is added at checkout. For more information please visit our Terms & Conditions.

The magazine for women who write
We firmly believe that you shouldn't leave your writing career to chance, and there's no faster way to level up your craft than with a subscription to our quarterly magazine.
Your passport to a supportive, dynamic tribe of creative women writers.
Opportunity to submit your work and get published to kick start your career.
Professional advice from literary agents and editors a click away.
Spark creativity and silence the practical and psychological obstacles.
Over 50 writing competitions in each issue.
Over 60 magazines and publishers on the lookout for fresh voices.
Subscribe