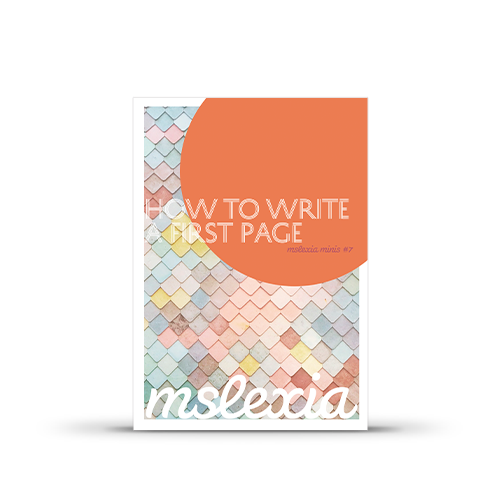 How to Write a First Page
The definitive guide to nailing the first page of your novel
How to write a first page is packed with hints and tips to help you nail the opening page of your novel.
Mslexia magazine has teamed up with top Readers from The Literary Consultancy and Gold Dust to bring you the definitive guide to writing a first page that will hook potential readers and agents alike.
In a series of concise 'First Page Surgery' masterclasses, Mslexia's guest book doctors assess the first 300 words of 18 widely differing novel manuscripts – including historical crime, YA fantasy, sci-fi adventure, literary comedy and more – and make suggestions for how they could be improved.
© Please remember that this is copyrighted material. Our mini guide is sold for your personal use only. If you want to share it with other writers, please buy another copy or ask them to visit our website to buy their own copy.
Printer-friendly: Our minis have been designed to be easy to both download and print out, and economical with your paper and toner.
Multi-platform: Mslexia minis are accessible across a wide range of devices, including computers, e-readers, smartphones, etc.