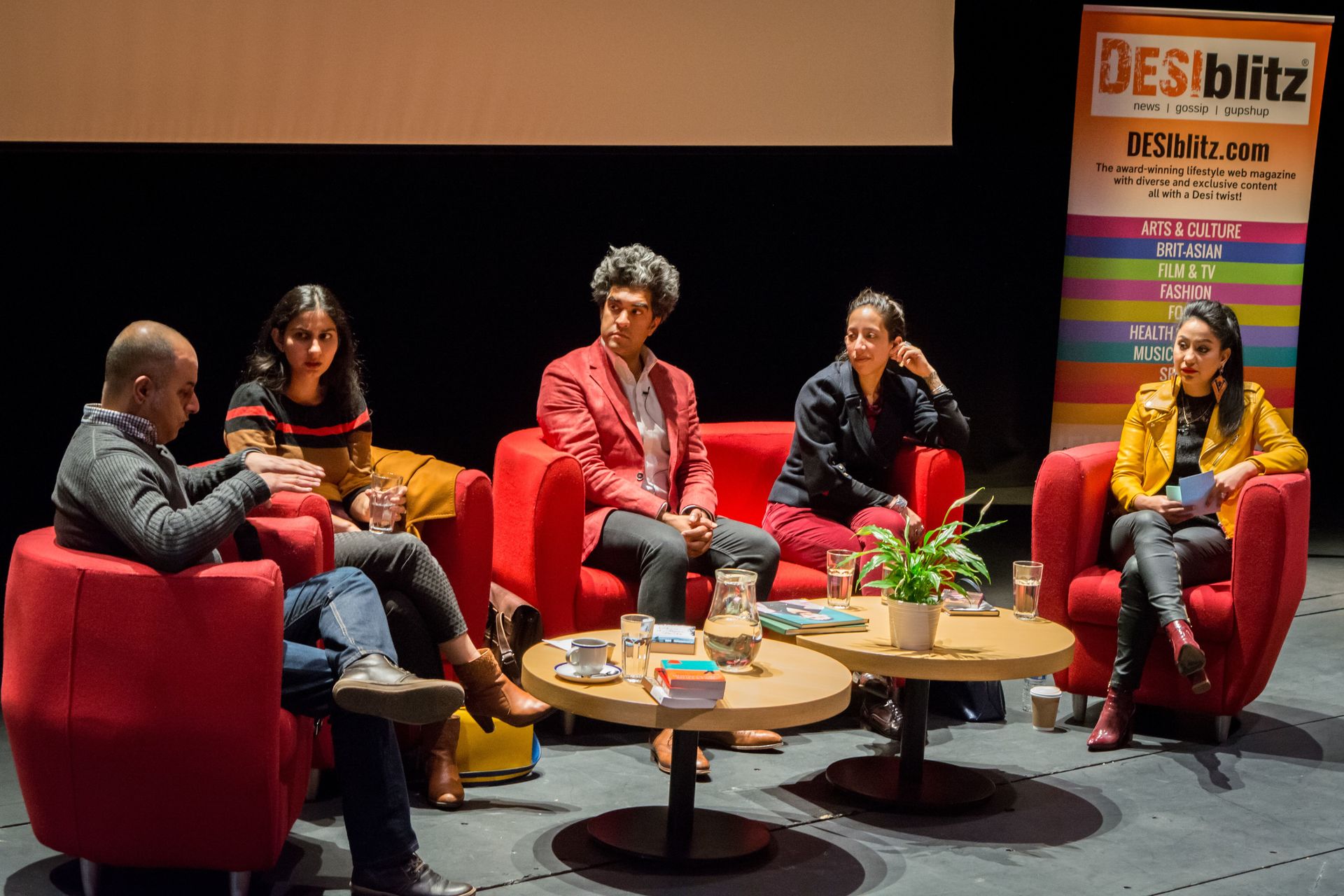 Internationally acclaimed poet and Queen's Gold Medal winner Imtiaz Dharker, who famously turned down the role of Poet Laureate in 2019, is appearing at the DESIblitz Literature Festival on 29 September.
The DESIblitz Literature Festival is the UK's leading South Asian literature festival. Taking place in Birmingham, the festival runs from 18 September - 1 October and most events are free. Other leading lights appearing at the festival include Sarfraz Manzoor, Saia Mir, Anchal Seda and Nikesh Shukla.
Mslexia caught up with Imtiaz and asked her 20 Questions about her writing life.
1. Do you plan your work or go where the muse takes you?
'I start with a plan but the poem has a mind of its own and goes where it wants to go.'
2. What is your writing costume of choice?
'Before I can even think of writing, I have to get dressed and go out for a coffee, to feel of the pavement under my feet and hear human voices. Then I go back and put on a down coat before I settle down to write – because I'm always cold.'
3. What three things appear in every one of your books?
'Pomegranate, moon, a ringing phone.'
4. Where do you do most of your writing?
'I lie in wait for poems in cafés, at stations, places where I can eavesdrop. Later I go home and work on the lines.'
5. What fictional character/s do you identify with?
'The madwoman in the attic.'
6. Lark or owl? What's your best time for writing?
'Owl.'
7. Who do you share your work in progress with?
'One other poet, who is like a sister to me; and my daughter Ayesha, because she has a powerful s***detector.'
8. Silence, whale song, prog rock? What's the soundtrack for your writing?
'The sounds of the street, and then at home the grandfather clock ticking like a heart.'
9. Which part of the writing process do you like best?
'The time of night or early morning when it's just me and a line and time falls away'.
10. What's your main distraction/procrastination?
'"Research" that leads in to endless rabbit-holes.'
11. What book/s are you reading at the moment?
'Everyone Knows I Am a Haunting by Shivanee Ramlochan and
The Air Year by Caroline Bird.'
12. Social media – friend or foe?
'Like an acquaintance I keep in touch with to talk about poetry only. Strictly no birthdays or personal stuff.'
13. What woman writer/s do you most admire?
'Where do I begin? Or end? Kamilla Shamsie, Elif Shafak, Carol Ann Duffy, Gillian Clarke, Jackie Kay, Audre Lorde. And that's just today's list.'
14. What do you see when you look up from your work?
'Windows, sky, the London horizon.'
15. How do you tackle writer's block?
'I read other poets whose work I love.'
16. What is your writing beverage of choice?
'Tea. More tea.'
17. What has changed most in your work as you've become more experienced?
'I've learned to laugh at myself and find the joy even in difficult things.'
18. What's your secret cultural indulgence?
'Watching anything by Michaela Coel, and The Sopranos.'
19. What would make your writing life better?
'More time. An attic in Paris.'
20. What one piece of advice would you give to your younger writing self?
'Read. Read more.'